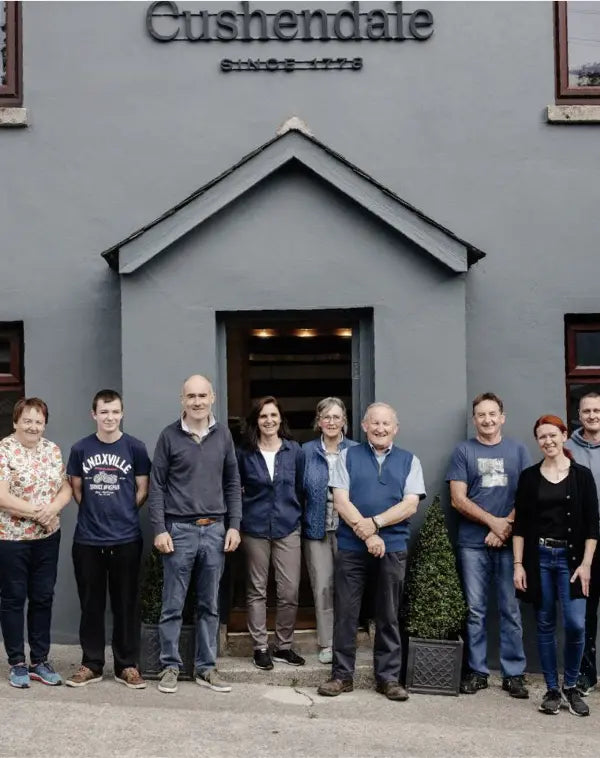 Six generations of the Cushen family have been crafting exceptional textiles in Graiguenamanagh, County Kilkenny, since the 1700s.
Today, Philip and his daughter Miriam continue this incredible story.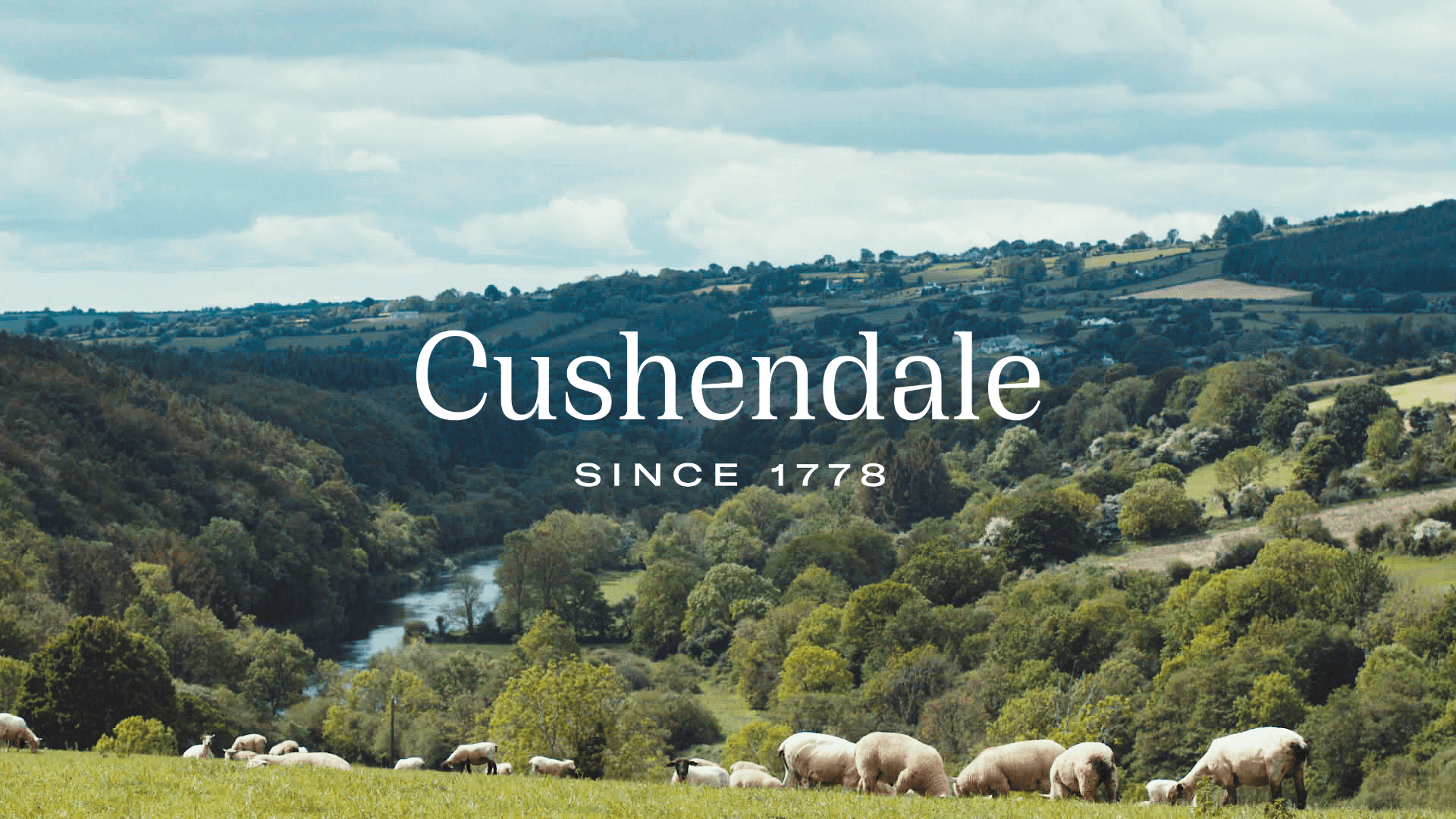 A Family Legacy
Our textile journey spans six generations, commencing in the 18th century with Sylvester Cushon, a Graiguenamanagh weaver. He imparted his skills to his son Patrick, who in 1841 at the age of 17, was already recognized as a Blanket Manufacturer.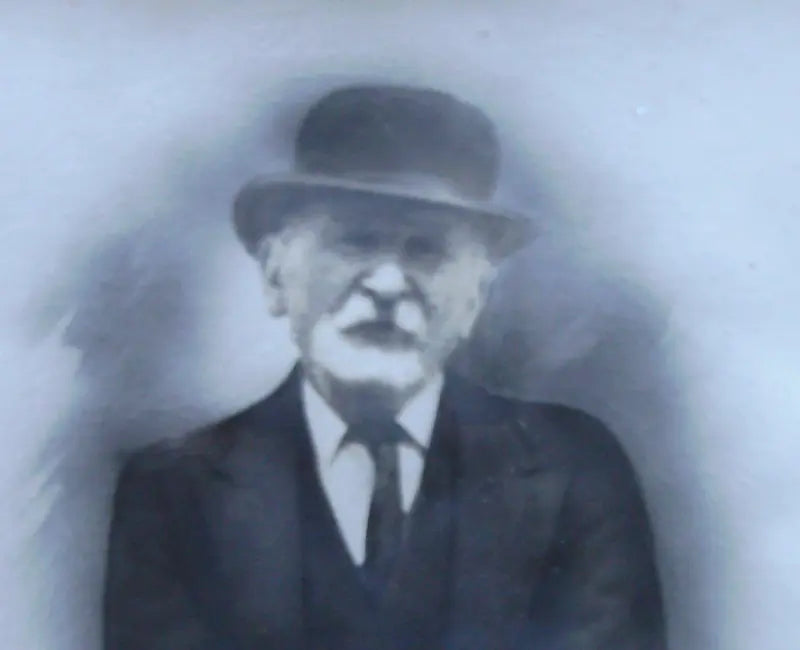 Patrick had two sons, Philip and Bernard, both deeply involved in woollen manufacturing in the area. In the 1920s, the name "Cushendale" was officially established by Patrick's eldest son Philip who was now at the helm of the mill in Graiguenamanagh.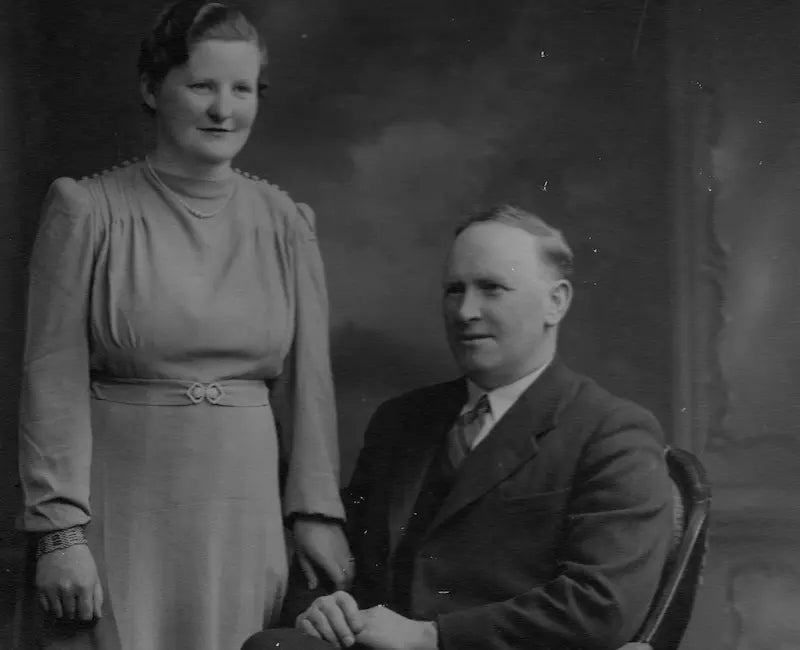 In the early 1940s, Philip's eldest son Patrick assumed the leadership role which he held until the 1960s, when his son Philip, took the reins. Philip's involvement in the Kilkenny Design Workshops project marked a shift toward contemporary design, a legacy carried forward to the current generation.
Today, Philip's daughter, Miriam, proudly continues the family's rich heritage, ensuring its enduring legacy.
Meet the Team
Cushendale, a family business in more ways than one. Here at the mill we all work as a close family, helping and looking out for one another as the fleece, yarns and textiles pass through each of our hands, making it's journey to becoming a finished piece for you to love and cherish.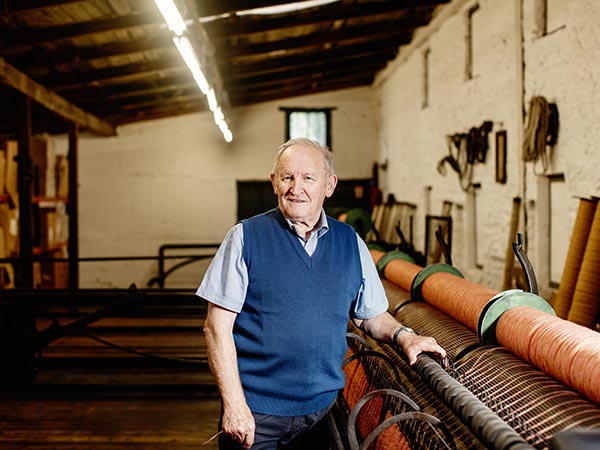 Philip
Philip, the 5th generation of the Cushen family, has been custodian of the mill's legacy since he was 16. His passion and expertise in yarns and textiles are celebrated in Ireland and beyond. He upholds our tradition of crafting exceptional textiles, setting the bar high for Cushendale.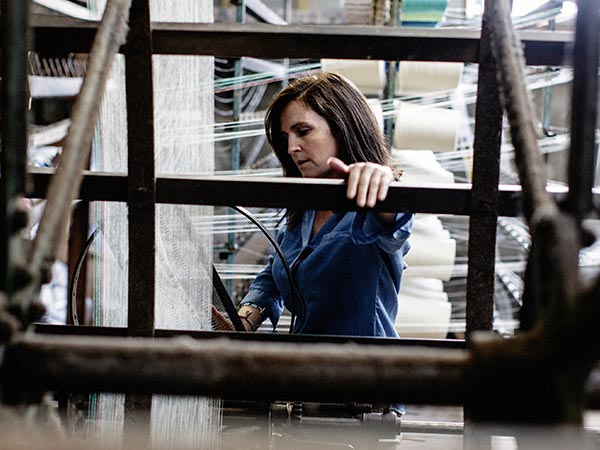 Miriam
Miriam, the 6th generation, works alongside her father, Philip. Raised just meters from the mill, it's always been part of her life. Today, she stands shoulder to shoulder with Philip, carrying on the family's textile tradition.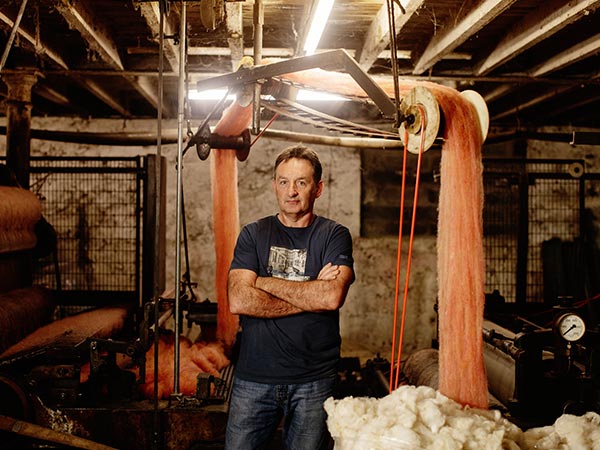 Jim
Jim, our Master Dyer with over 35 years of experience at the mill, is our colour guru. He lends his discerning eye to every hue and shade of Cushendale yarns, ensuring precision in coloration.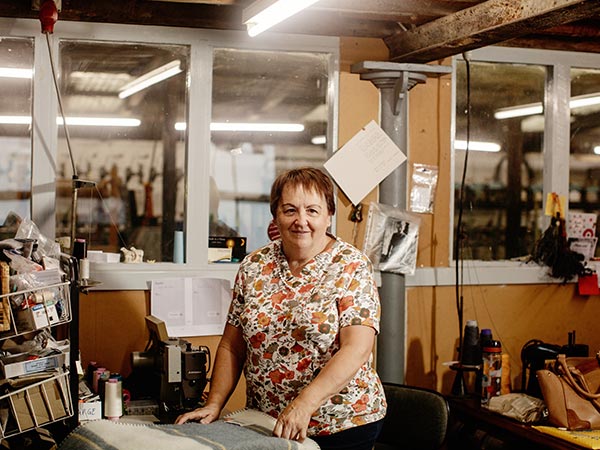 Kathleen
Kathleen, our head of finishing, is a cornerstone of our team. With over two decades at the mill, she's the detail-oriented force behind quality checks, order dispatch, and everything in between.
Thomas
Thomas was born and raised in Graiguenamanagh and having served his apprenticeship here in the mill he is now our Master Weaver. He spends his time carefully weaving our textile magic.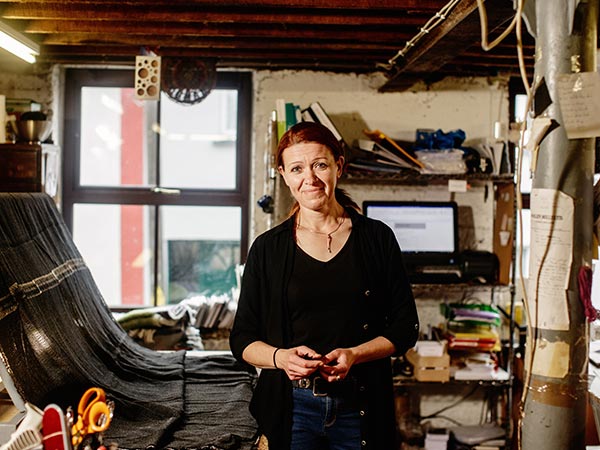 Dorota
Dorota is origionally from Poland and is a skilled seamstress. Just like Kathleen, she has an eagle eye for detail, ensuring all our textiles are finished to the highest standard.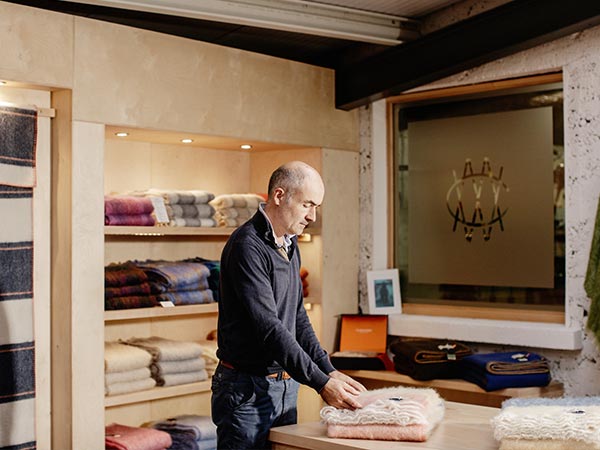 Trevor
Trevor is married to Miriam and looks after our main customer liaison and logistics. He is also works closely with our partner farmers across Ireland, sourcing our rare Irish wool.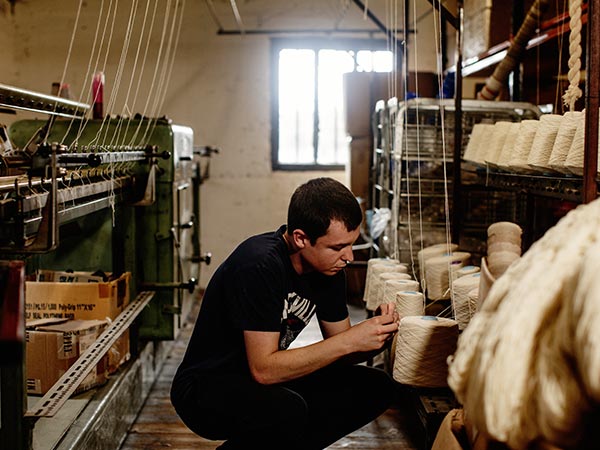 Marty
Marty, born and raised nearby, is under Philip's watchful eye, mastering the craft of the spinning 'mule' and continuing our legacy of creating beautiful Irish wool yarns.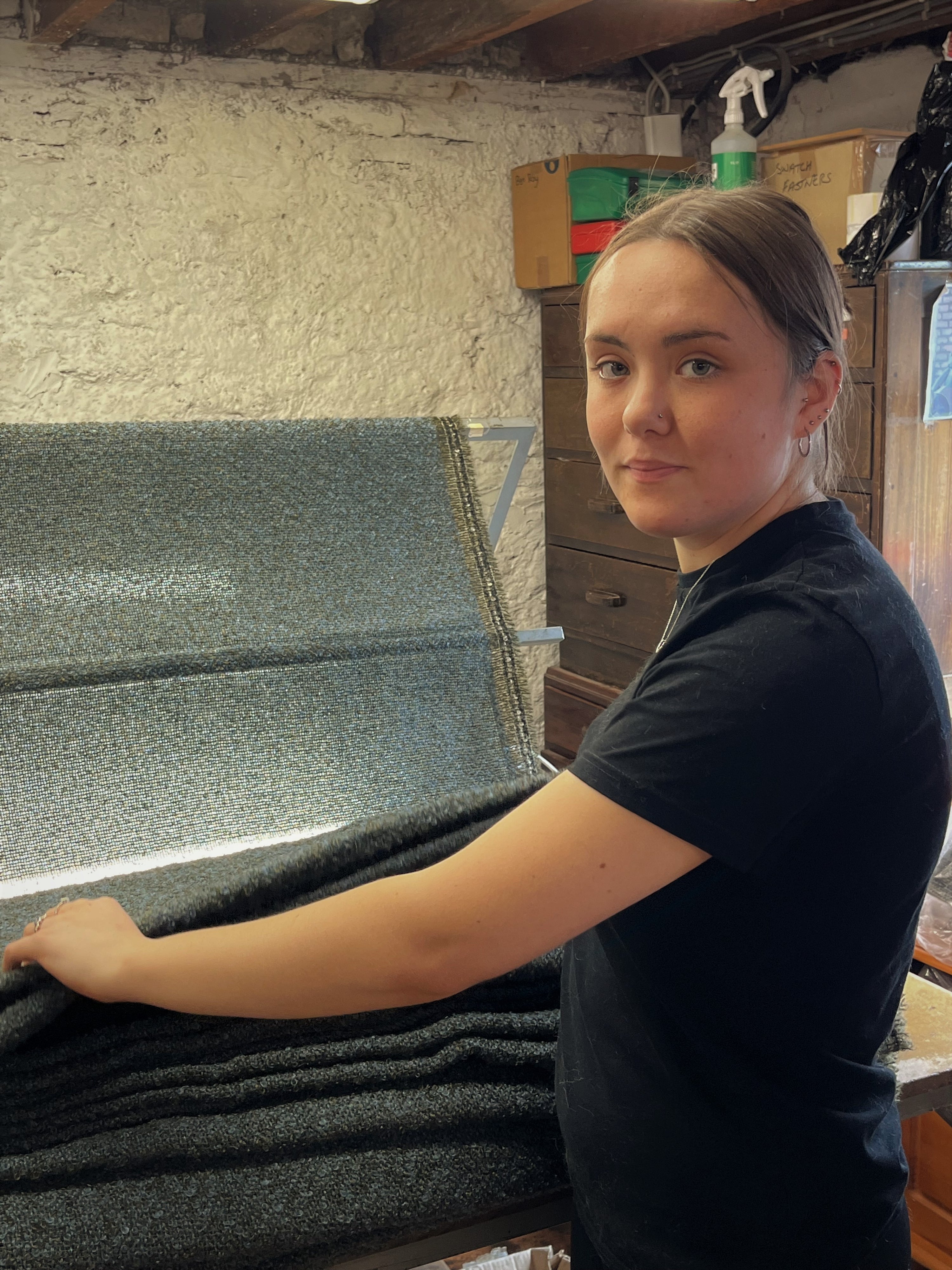 Jade
Jade, who started part-time and now works full-time, is apprenticing under Dorota and Kathleen. She plays a vital role in quality checks, labelling, and order dispatch with diligence and care.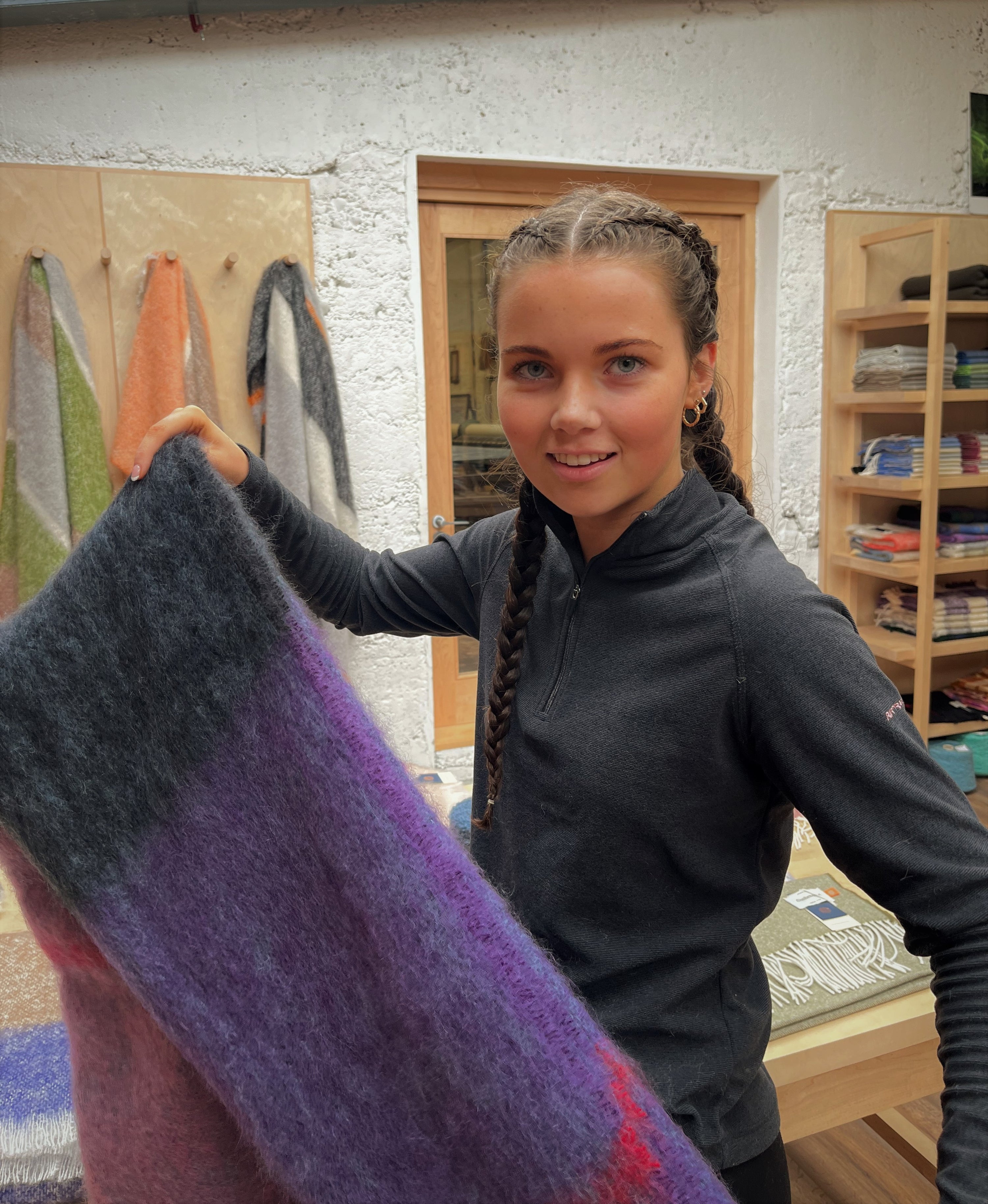 Sarah
Sarah, balancing work with school studies, always wears a smile. Whether serving customers or hanking yarn, she adds a youthful spark to our team.