A woollen mill has operated on our site in Graiguenamanagh since 1204 when Cistercian monks, alongside Anglo-Norman knight William Marshall, founded an abbey in Graiguenamanagh. The town's Irish name, "Gráig na Manach," translates to "Village of the Monks."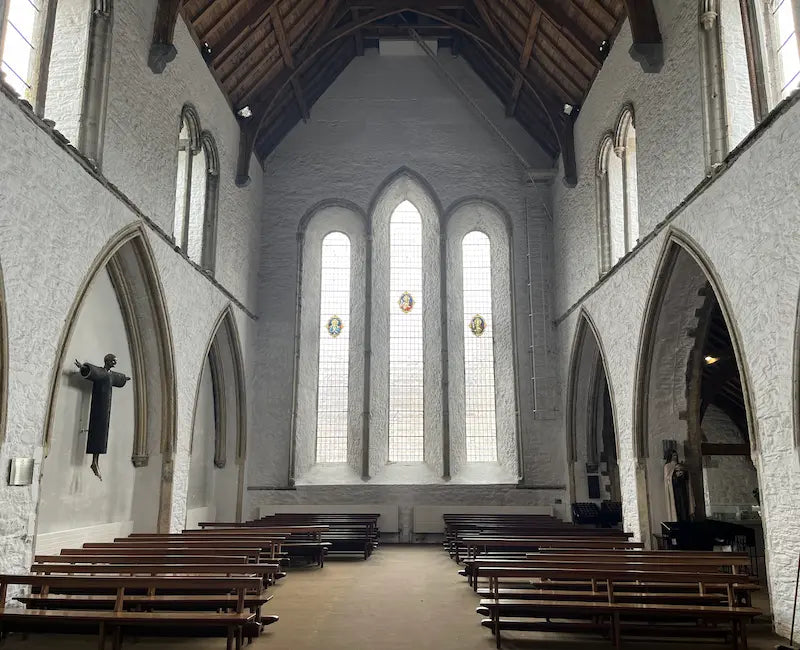 Duiske Abbey 1204
Graiguenamanagh's deep connection with wool and textiles stems from its abundant natural resources of water and fertile land. Monks crafted wool, yarns, and cloth, exporting them to the great textile centres across Europe, including Lucca in Northern Italy. In 1536, Henry VIII suppressed the Abbey and the monks numbers gradually declined, but the mill endured, eventually becoming our home.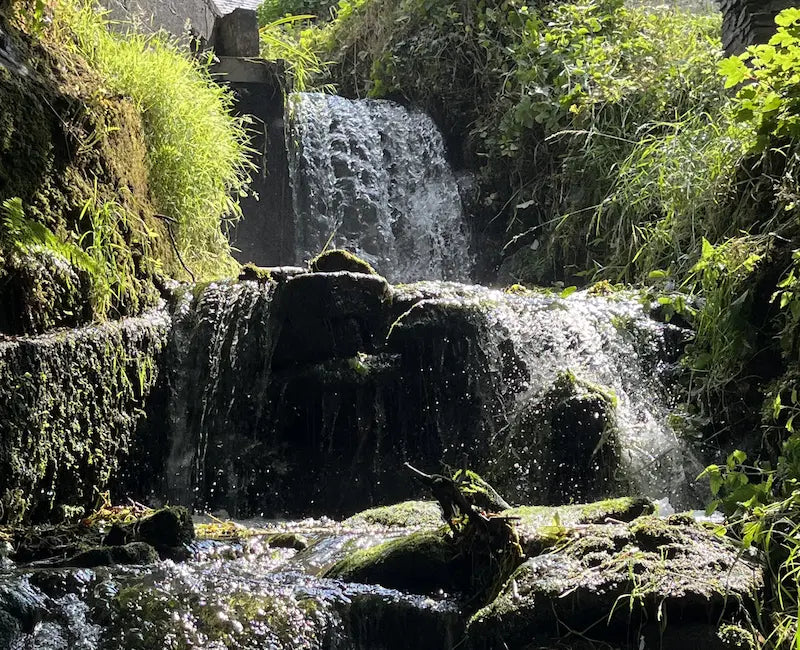 The Mill Race
A testament to the monks' legacy, the Mill Race, an artificial water channel built in 1204, still flows. Originating from the Duiske River, it once powered the waterwheel. For over 800 years, mill owners have maintained this pristine waterway, making it one of Ireland's oldest and longest-surviving mill races.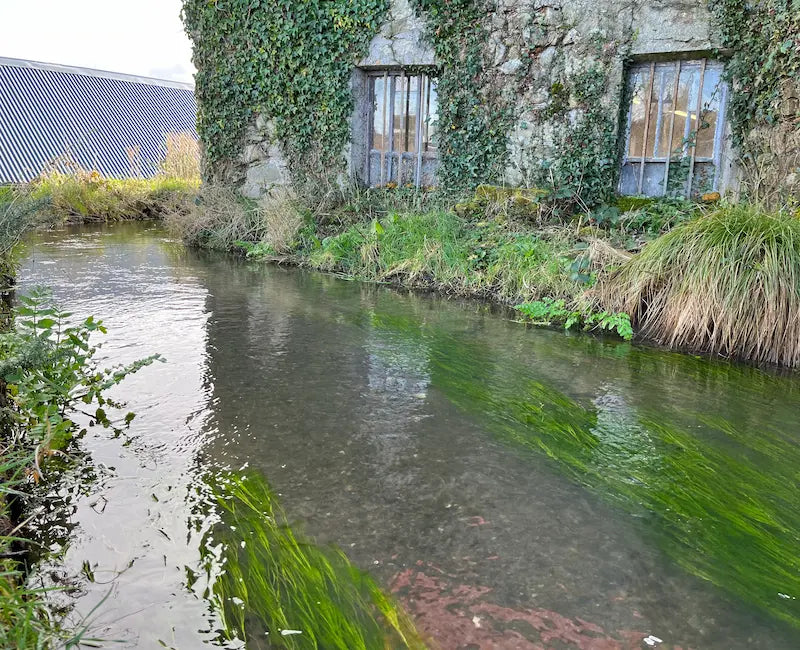 Pure Mountain Waters
Although the Mill Race no longer generates power today, its pure mountain waters, free from impurities, remain essential. They contribute to Cushendale's distinctive color, texture, and quality, continuing the tradition that began over eight centuries ago.