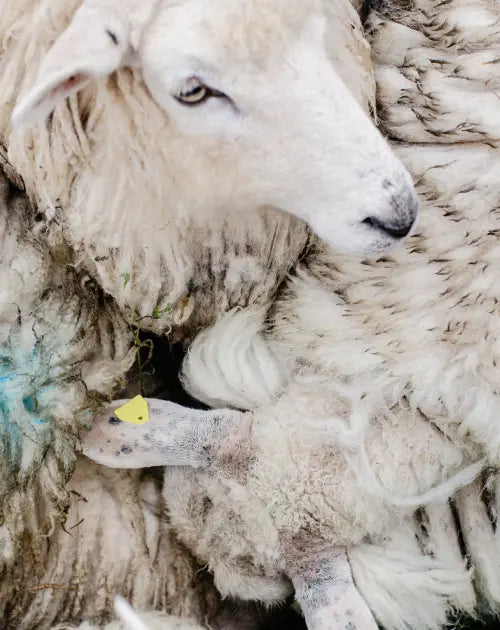 We are proud to work with 100% natural fibres. We work with three beautiful and natural wools to make our exceptional textiles.
At a time when oil-based synthetic fibres, such as polyester and nylon, dominate the world of textiles, we believe in sustaining and championing natural fibres.
Types of wool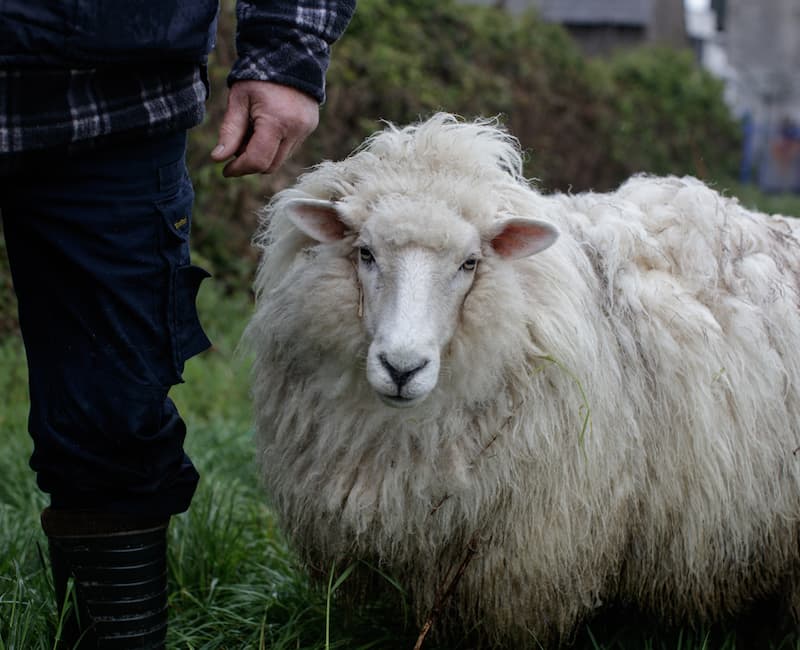 Irish Wool
We partner with dedicated farmers who breed the rare Galway Sheep, Irelands only indigenous and native breed. An important piece of our natural heritage that produces a premium fleece of close and fine texture.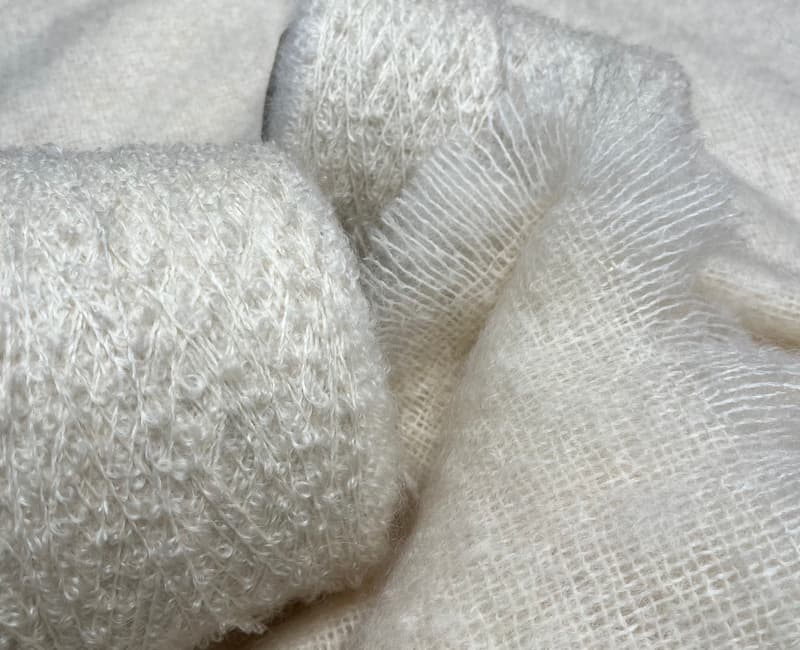 Mohair
A soft wool from the hair of the Angora goat. Known as the 'diamnond fibre" mohair has a distinct lustre and sheen. It is considered one of the oldest fibres in the world, originating in the mountains of Tibet. All our mohair yarns are Oeko-Tex certified.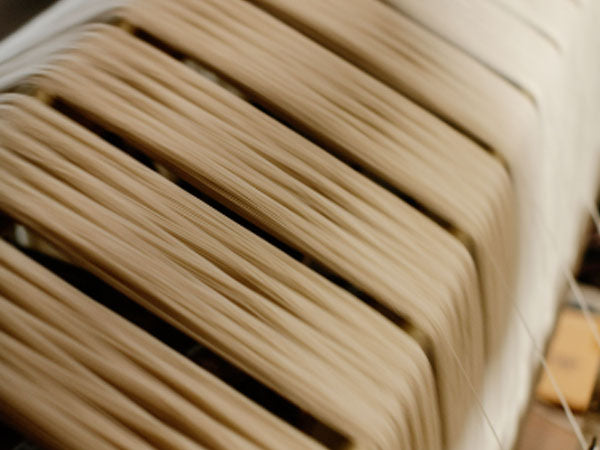 Merino Lambswool
This is the finest quality lambswool wool taken from the first sheering of Merino lambs with very fine and extremely soft fibres. All of our Merino yarns are certified with the Responsible Wool Standard (RWS).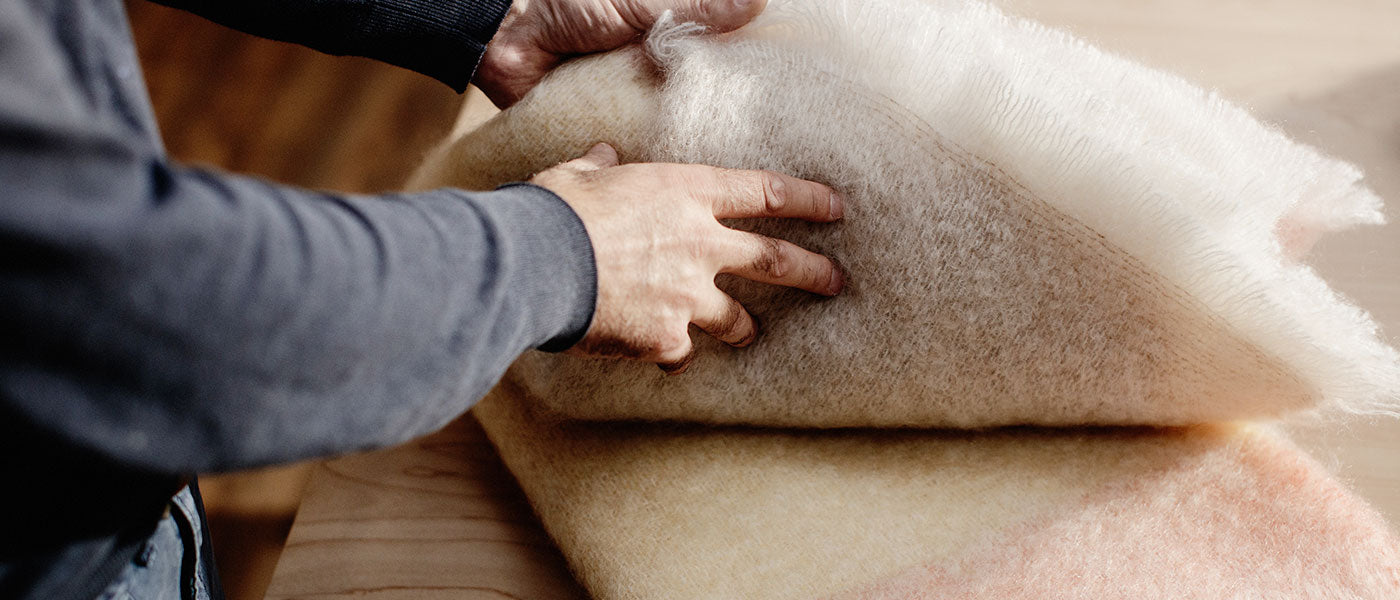 Naturally Sustainable
100% Natural
The oldest known animal fibre, wool grows spontaneously and without need for human intervention.
Biodegradable
It slowly releases valuable nutrients and carbon back into the soil and has a zero microplastic footprint.
Recycable
Wool that is 100% recyclable and already the worlds most recycled textile.
Renewable
Healthy sheep are shorn annually, meaning wool can be continuously harvested, making it a sustainable and renewable resource.
Meet Our Sheep Farmers
We partner with a select group of Farmers from around Ireland who breed the Galway Sheep, a protected heritage Irish breed. During the months of June and July, we visit each farm to collect the fleece and connect with these fantastic people who work hard to preserve an important part of Irelands natural heritage.