Made Slower, Made for a Lifetime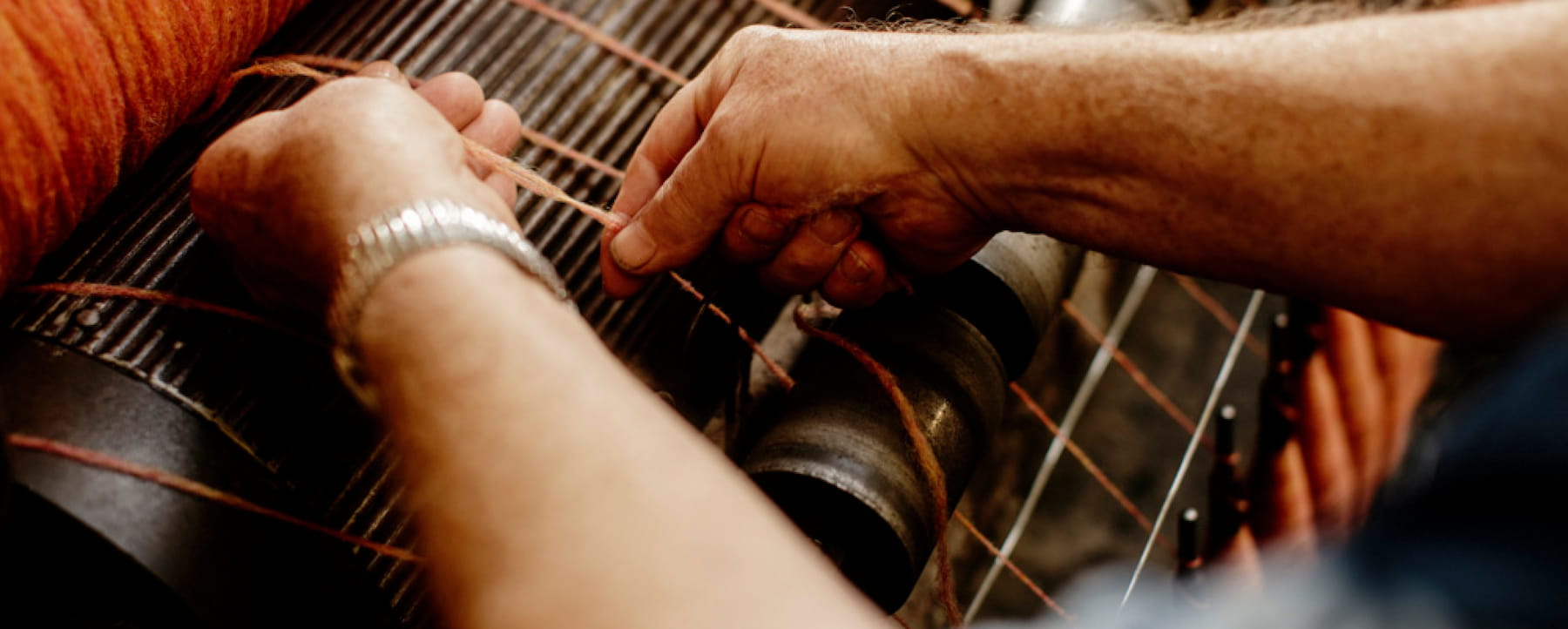 Made slower is made with more care, is better and is more sustainable. And by completing every step here at our mill we ensure what we make is made for a lifetime.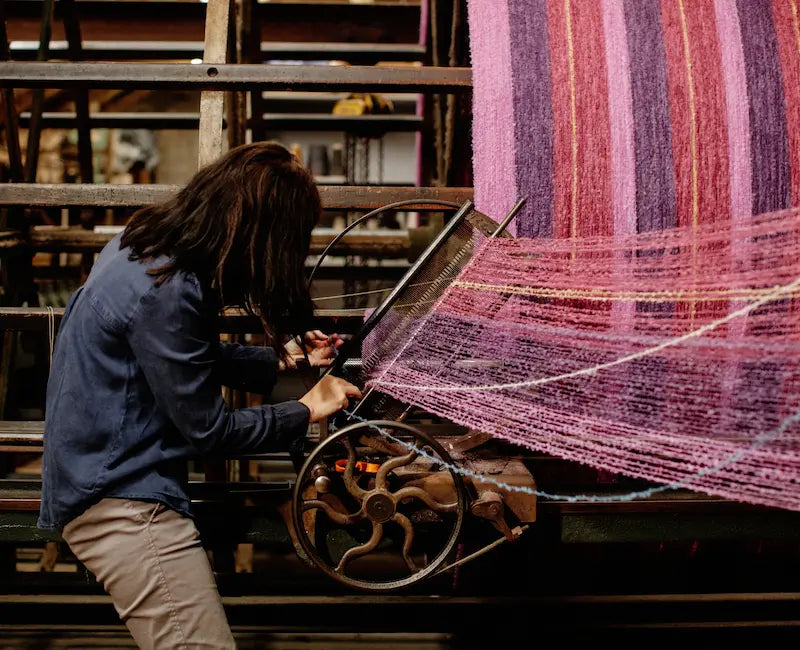 Our Mill
We are one of Ireland's last vertical mills, operating from a site on which a mill has stood since the 13th century. We use age old techniques and machinery to carefully hand craft in small quantities.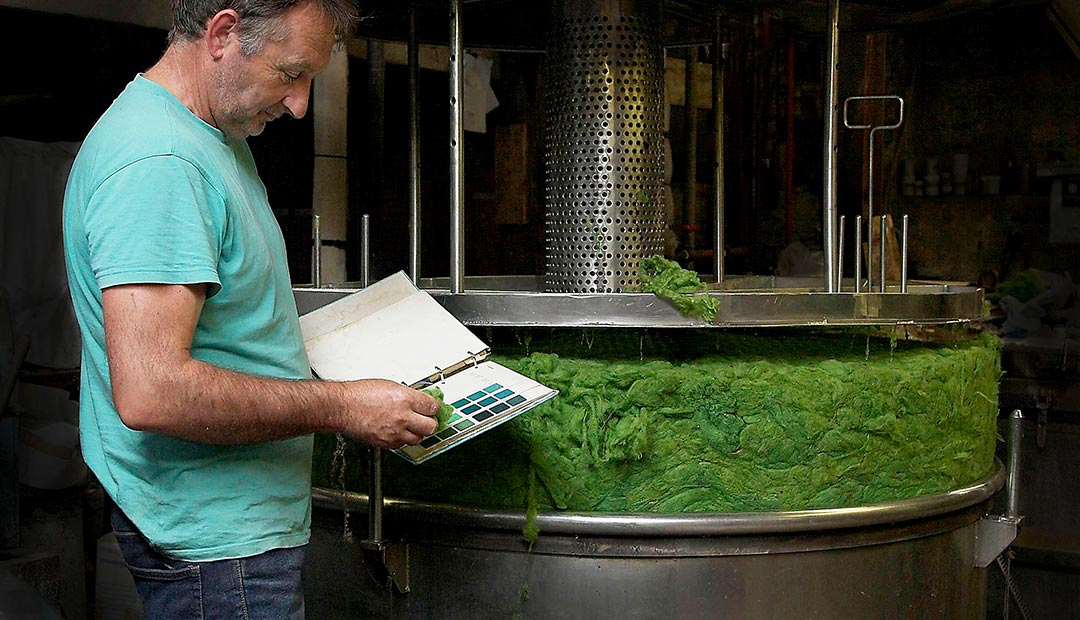 Making Yarn
We start with fleece and take the time and effort to nurture it into beautiful yarns ready to begin their transformation into exquisite textiles under our watchful eye.

Designing & Weaving
Our humble designs draw inspiration from our own lives and the beauty we see in the everyday before being woven into textiles of extraordinary colour, warmth and feel.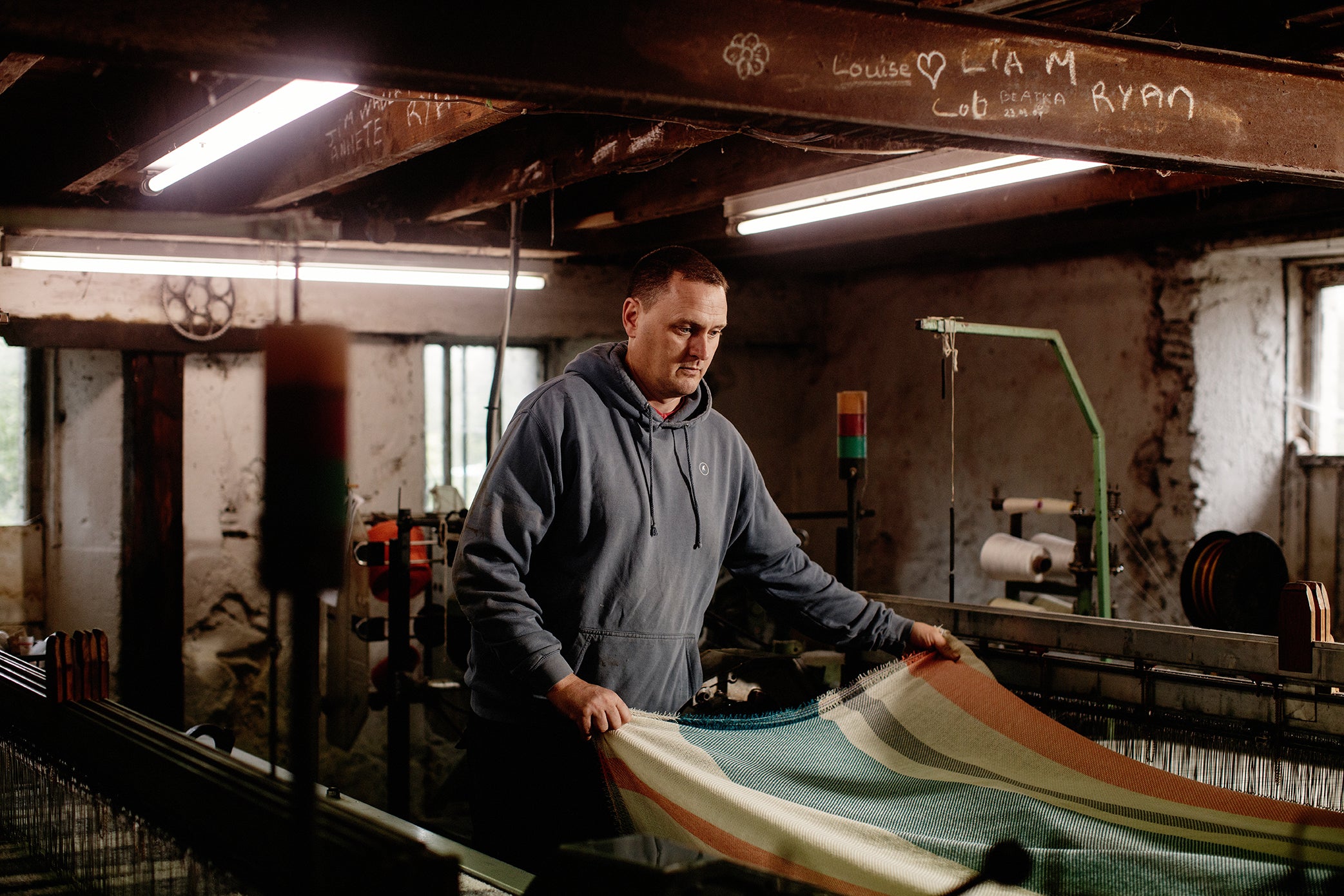 Wet & Dry Finishing
We say that a woven textile is only half way there, the real magic happens in the gentle and careful wet & dry finishing which interlock the yarn, giving them body and texture.
Hand Finishing
Every inch of textile is checked and then cut, finished and labeled by hand, ensuring the human touch is present throughout every stage of our process.