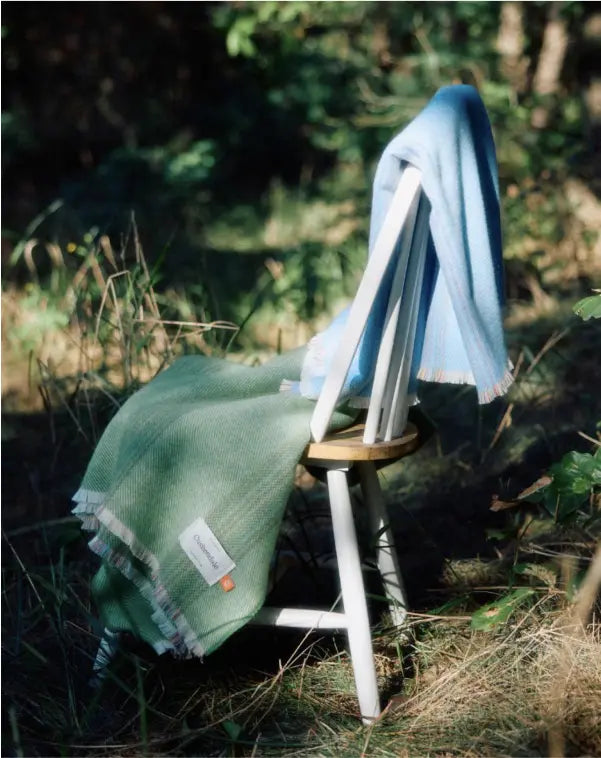 Our textiles last a lifetime and are something to be cherished, minded and passed on to the next generation. What could be more sustainable?
What makes Cushendale sustainable?
Wheather its the natural fibres in our textiles, the 800 year old mill race we care for and maintain or the way we work together, passing on skills and learnings from generation to generation, sustainability is at the heart of Cushendale.
100% Natural
Our wool is 100% natural, grown year-round by sheep living on a simple diet of water, air, sunshine and grass.
Traceable
All of our wools are fully traceable to their origin, and our Irish wool is traceable all the way back to the individual farm and sheep.
Ancient Water Source
We use a naturally occurring water source for all our wet processes, brought to us by our 800 year old mill race.
100% Biodegradable
When disposed of, wool decomposes by slowly releasing valuable nutrients back into the soil.
Repairs Promise
We provide free repair kits, tailored to your Cushendale throw, blanket and scarve.
Plastic Free
All of our packaging is 100% plastic-free and our yarns have a zero microplastic footprint.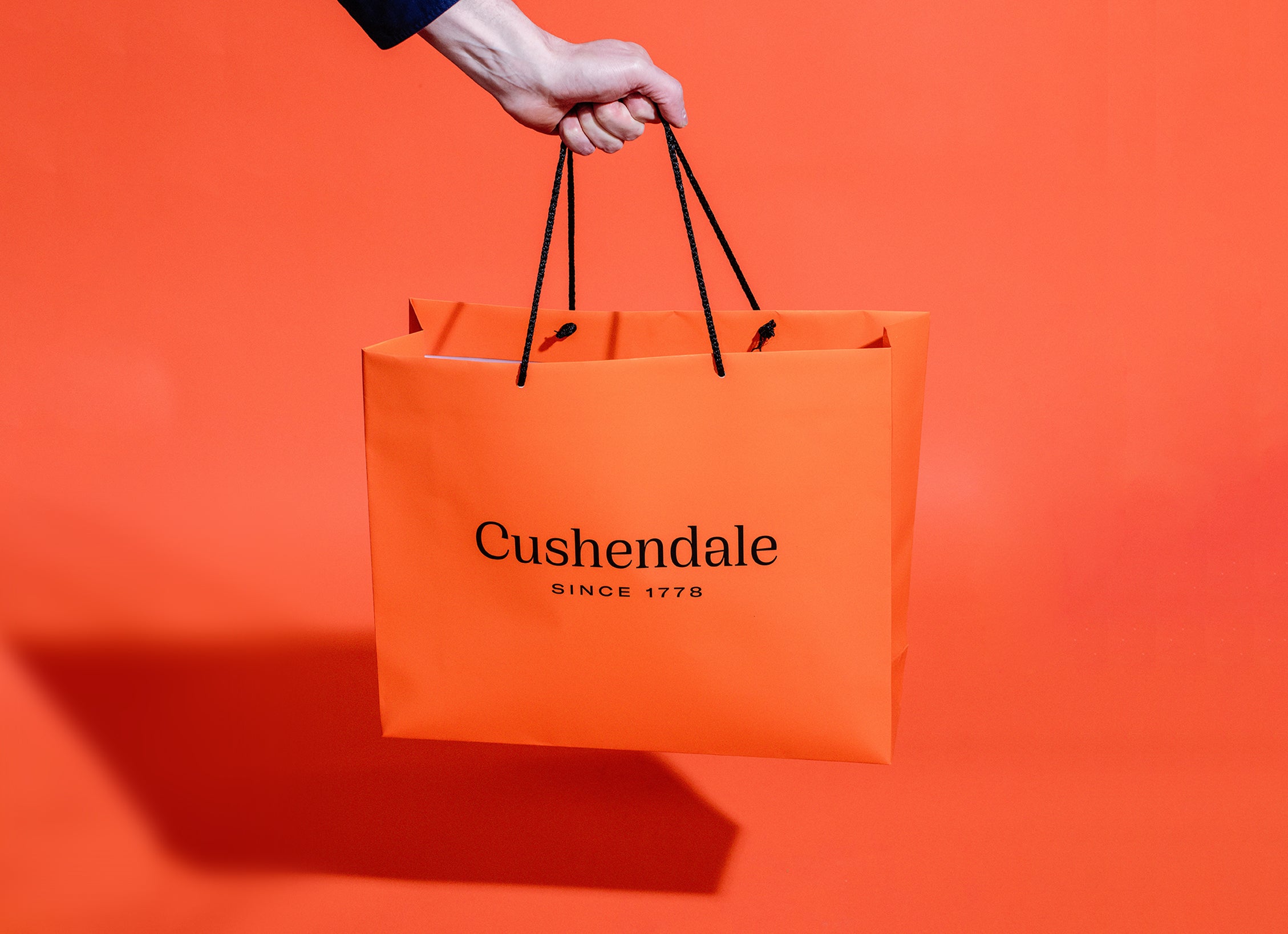 100% Recyclable Packaging
We aim to work with natural materials in everything we do.
All of our packaging is 100% plastic free, with all of our paper packaging being FSC certified and 100% recyclable.
Even our tag fasteners are cotton and fully biodegradable!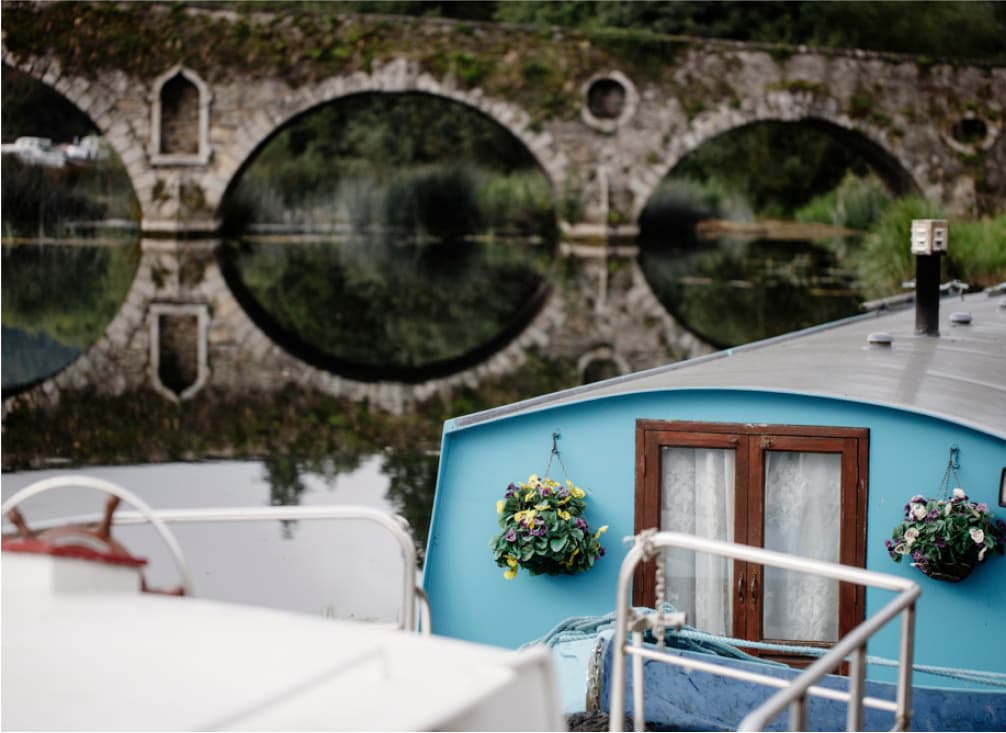 Irelands Oldest Mill Race
We use a naturally occurring water source in creating our yarns and textiles. The water comes from our very own Mill Race, which is over 800 years old, and brings clear soft water to the mill from nearby Brandon Hill.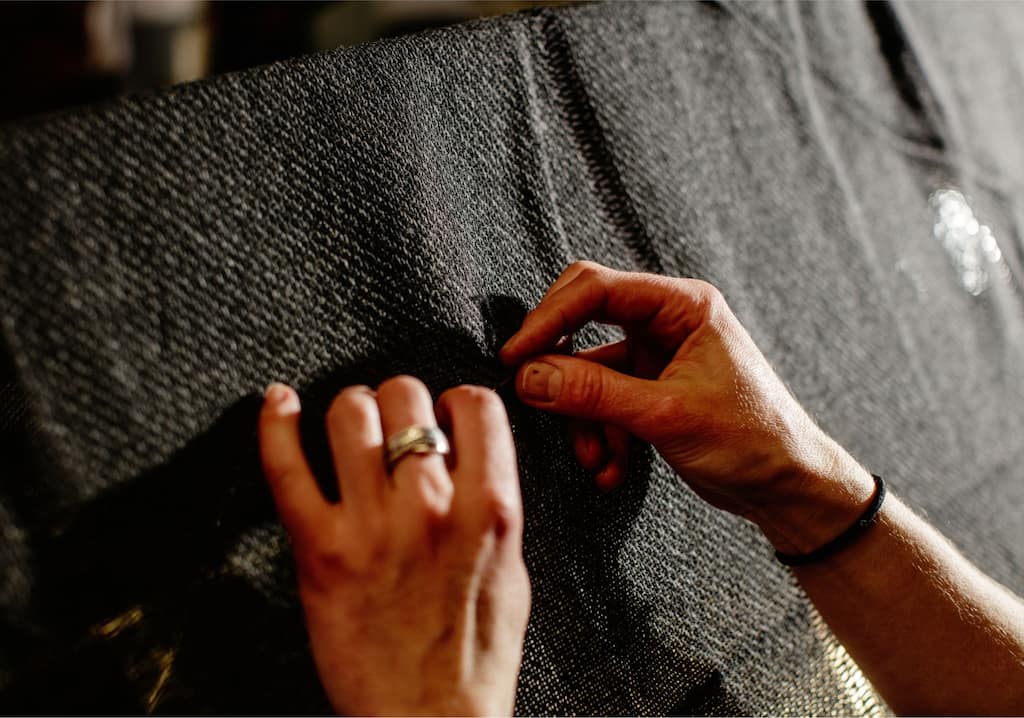 Caring & Repairing
Our textiles are made to be used and loved for a lifetime and to help ensure this happens we support all our customers with complimentary repair kits that are tailored to their needs.