Visit our very old and beautiful mill and see how we transform raw fleece into luxurious wool products.  Explore the colour and warmth of Cushendale textiles in our welcoming showroom.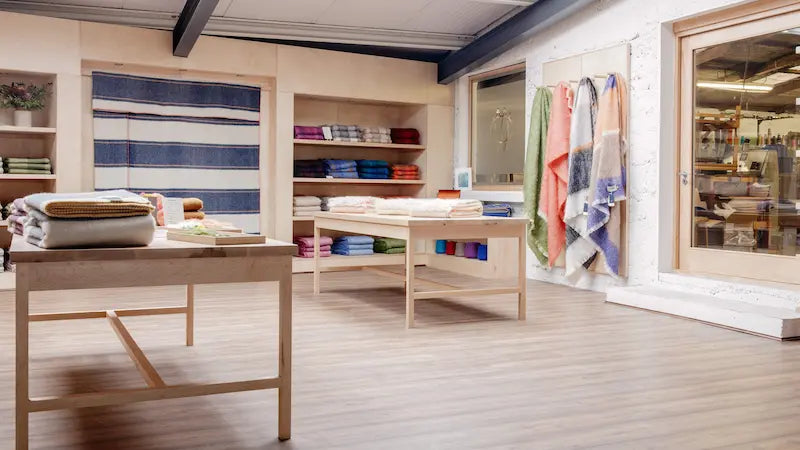 Mill Showroom
Visit our showroom for an immersive shopping experience, where you can witness the sights, sounds and aromas of a working mill. And with Sarah and Trevor, ever-ready to help or share their insights into the intricate art of crafting our yarns and textiles.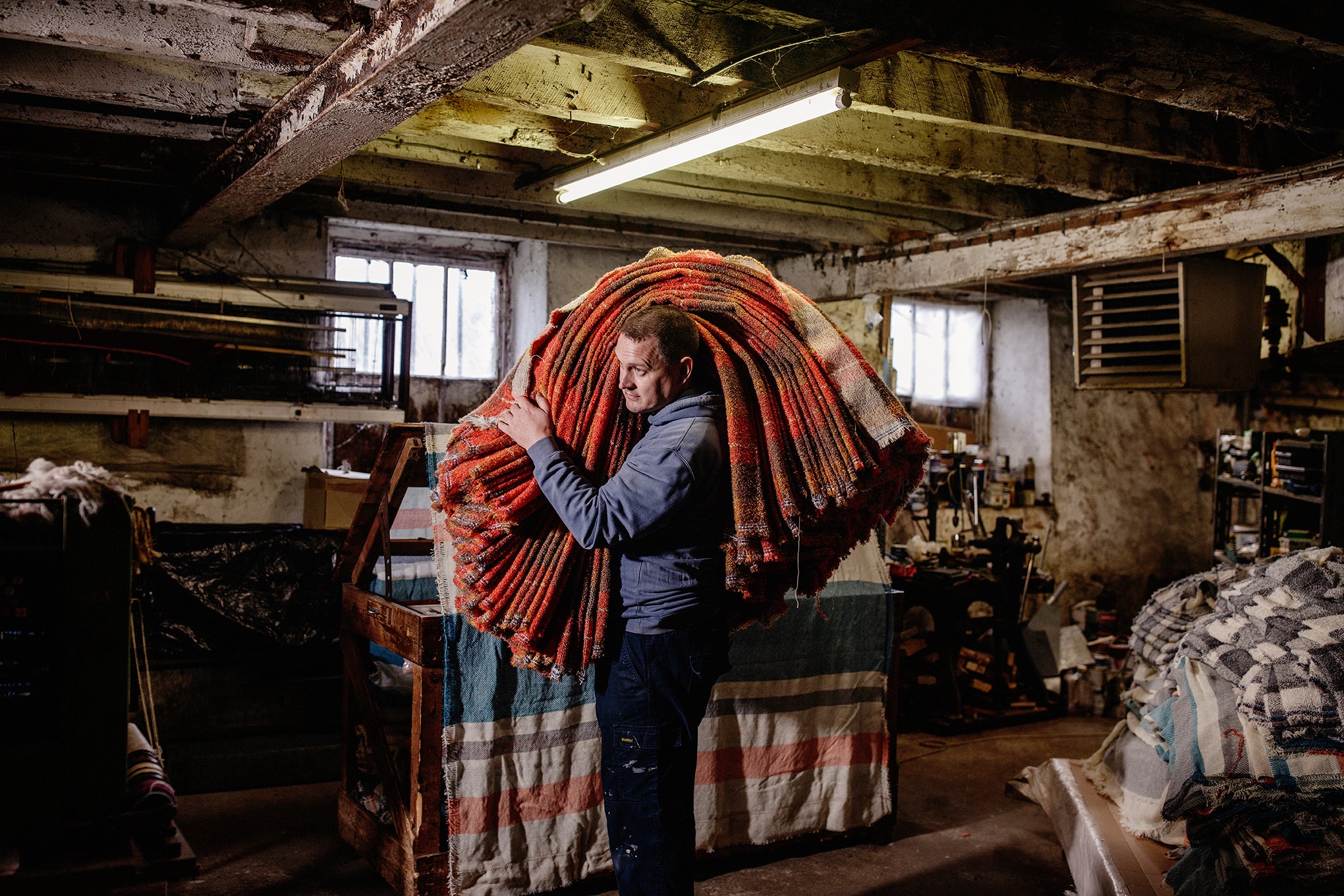 Mill Tours
Take an tour of the mill and see first hand how we spin and weave our textiles. We'll take you through the steps (and stories), from raw fleece through to an exquisitely finished product.
GROUP TOUR
Min: 8 people. Duration: Circa 1 hour. Cost: €20pp
PERSONAL TOUR
2 – 6 people. Duration: Circa 1.5 hour. Cost: €40pp
Tour availability is subject to operational capacity at the mill.
Where to Find Us
Cushendale Woollen Mills
Mill Road, Graignamanagh,
Co. Kilkenny. Ireland
R95 PP83
Mon - Fri, 9am - 5.30pm
Sat, 10.30am - 5.30pm