We are a family business living and working in a small rural town, we believe in supporting those around us, enriching the place where we live.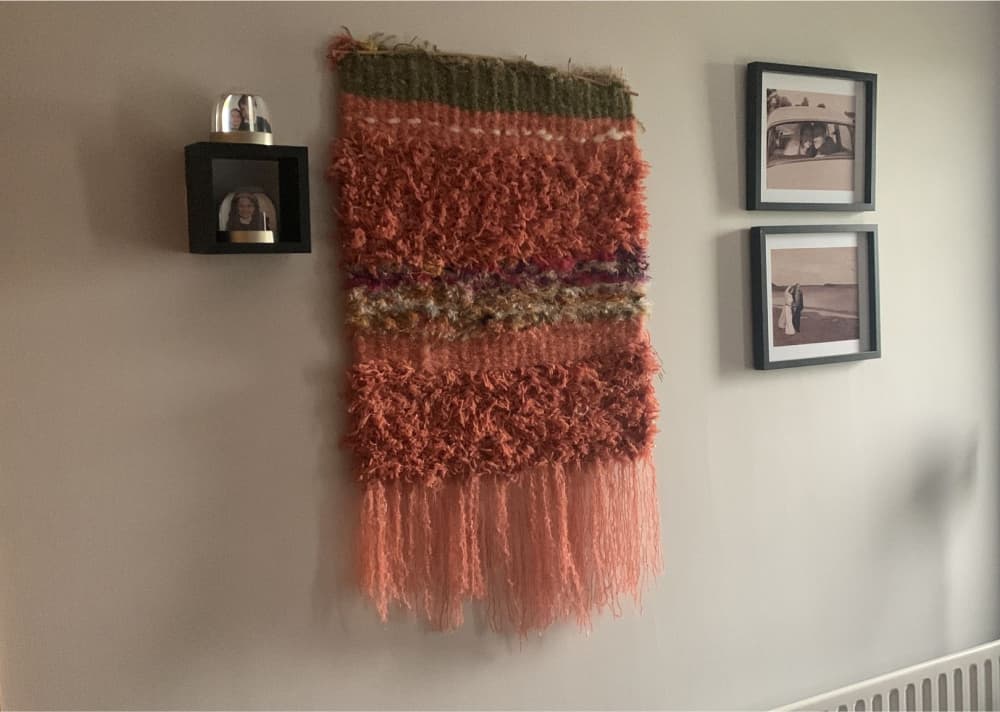 School Donations & Education
Through our processes we aim to be as sustainable as possible and minimise our waste. A by-product of what we do is natural fibre selvedge and yarns ends. We look for ways for these to be repurposed and brought to life in others with a creative eye. Donations go to local schools, education centres and individuals sometimes with learning difficulties. Contributing in this way allows us to enrich others lives and minimise our footprint in the world.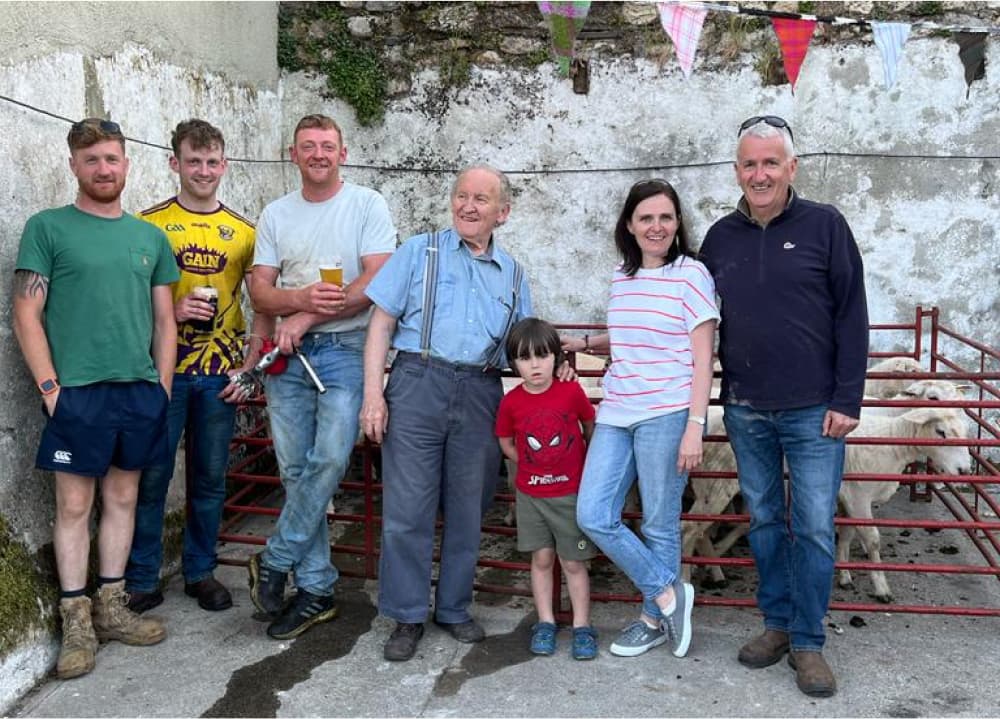 Community Sheep Shearing
The wool used in making Cushendale textiles is from the "Galway" sheep, a rare and protected breed. In 2022 we worked with a local farmer, Paddy to introduce and farm "Galway" sheep in Graignamanagh, creating a supply chain from the farm to the mill of less than 2 miles! An open gate shearing of the fleece at the mill, marks the start of the journey for this fully traceable and sustainable local fleece with the community.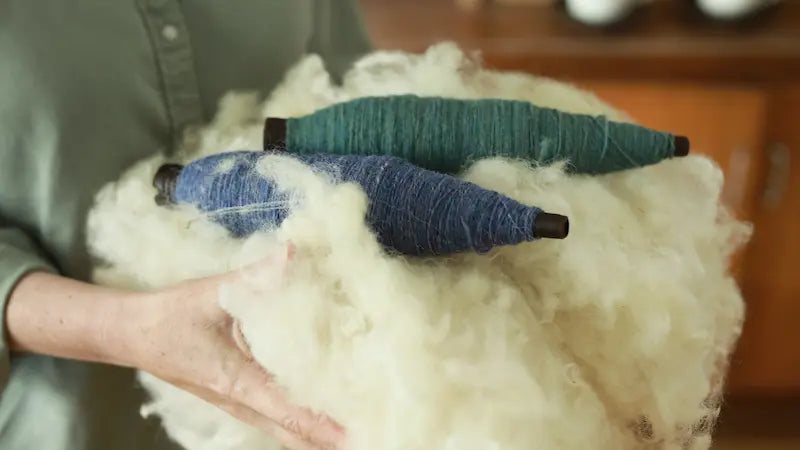 Irish Wool Council
Miriam Cushen is a member of the recently founded Irish Wool Council, established by the Irish Government, which aims to promote uses of Irish wool. Working with like-minded people who are passionate about Irish wool, this group helps promote and educate people about Irish wool, it's unique natural properties and its benefits to Ireland and the environment.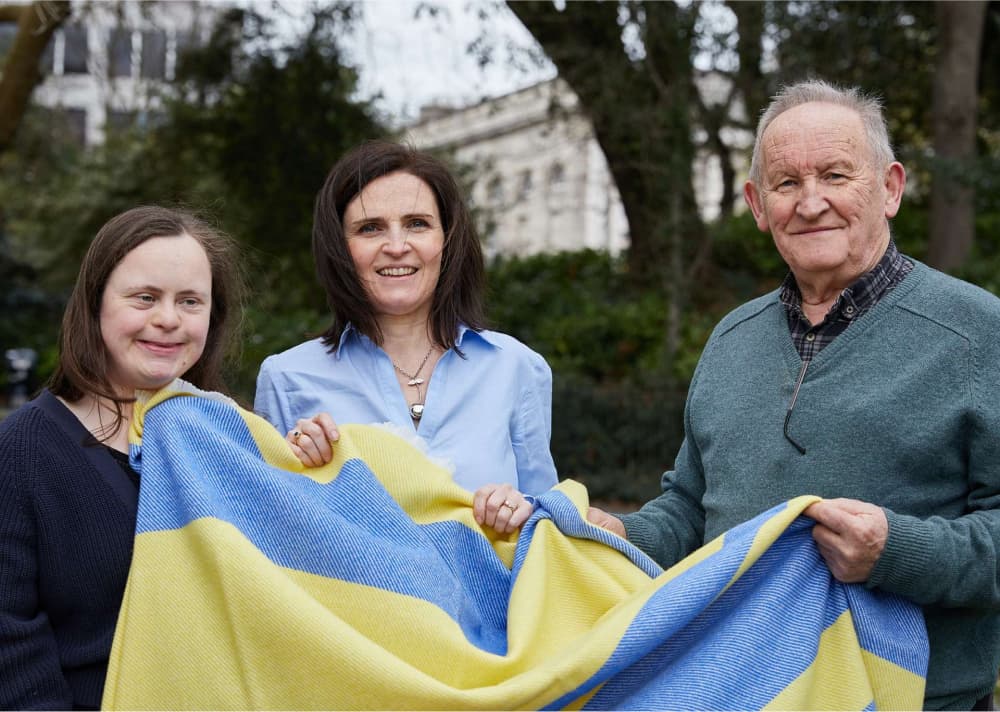 The Ukraine Blanket
In Spring 2022 we embarked on an important collaboration to create a bespoke limited-edition Ukraine blanket with all proceeds going to the Irish Red Cross for the Ukraine effort. All proceeds of the blankets were donated to the Irish Red Cross.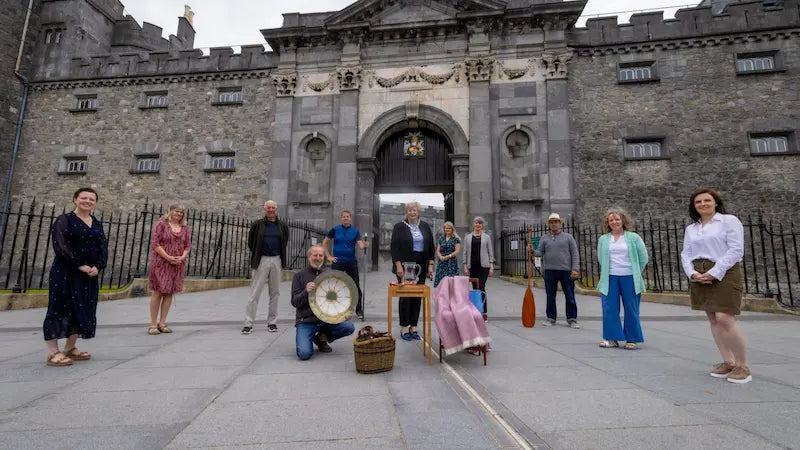 MADE in Kilkenny, World Craft Council
Cushendale is lucky to be located in County Kilkenny which is known as Irelands home of craft and creativity.
MADE in Kilkenny is a multidisciplinary craft group organised and run by its craft members with the mission to promote Kilkenny County as the premier destination in Ireland for authentic handmade Irish crafts of exceptional quality. In 2021 MADE in Kilkenny was recognised as one of only five World Craft Council (WCC) regions in Europe.
Miriam actively works with Made in Kilkenny makers and other WCC regions to bring craft talent to a wider audience, to foster excellence in craftsmanship, to promote the craft economy and to support other makers.
Other Community Sponsorships
- Graignamanagh Camogie Club
- Black & Whites Camogie Club
- Highview Athletic
- Borris Golf Club
- Cois Nore Womens Shelter