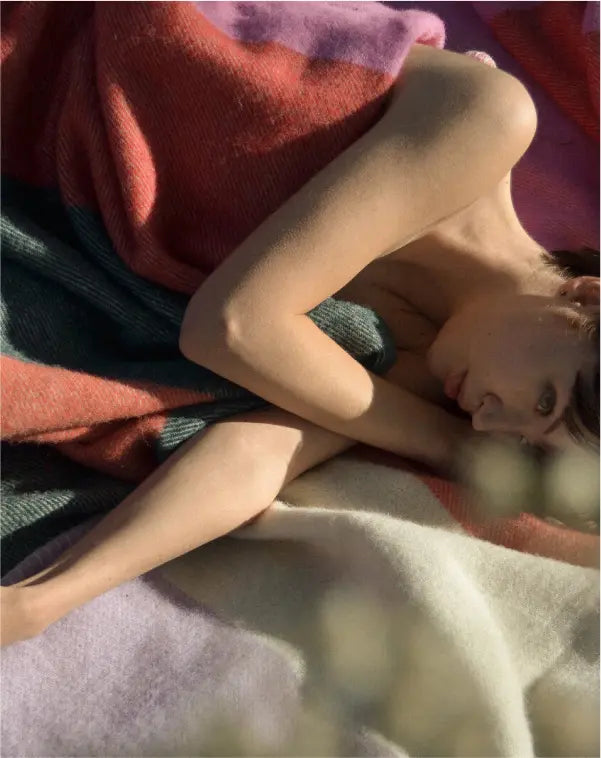 While we're connected to the past through our techniques and processes, we're also in a constant state of evolution and growing. Design exploration and collaborations with artists and creators push the boundaries of what's considered Cushendale, with new ways of looking at things and new products to experience.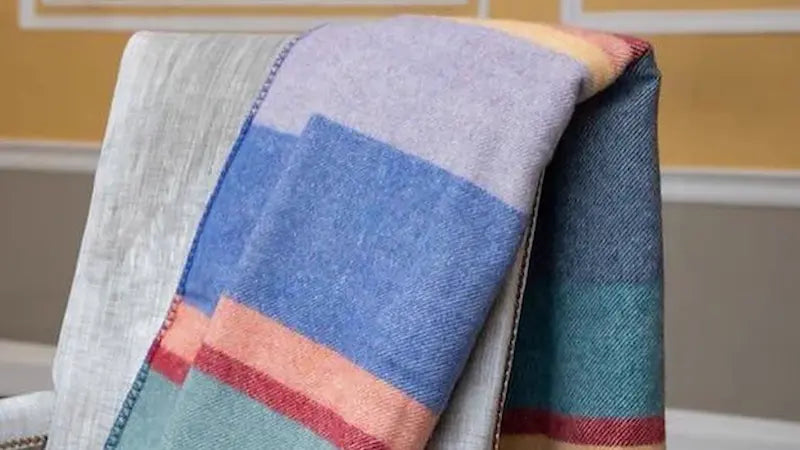 The Merrion Hotel Blanket
Commissioned by the Merion Hotel in Dublin and designed by artist Ellie Dunne, the blanket was created to celebrate the prestigious hotel's 25th birthday. The design inspiration came from Mainie Jellett's painting "Madonna and Child" which hangs in the front hall of the hotel, drawing from the rich colourways used by the artist. The blanket is woven from native 'Galway' Irish wool and finished with a contrasting blue stitch edging.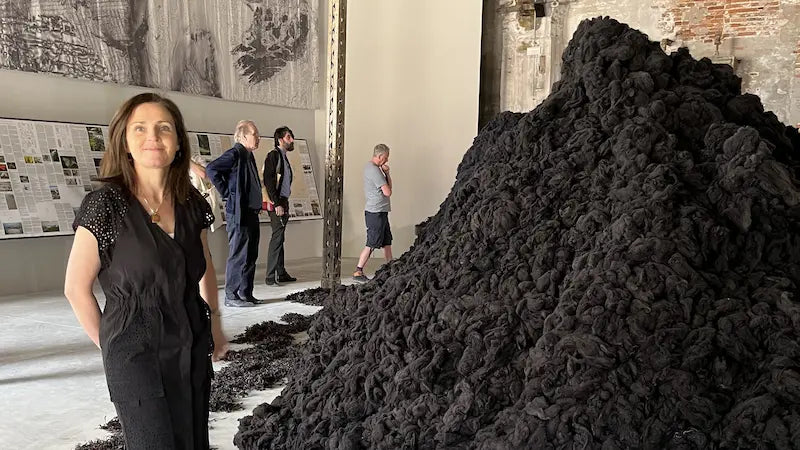 Venice Biennale 2023
Irelands chosen entry for the 2023 architectural Biennale in Venice is "In Search of Hy-Brasil" - learning resilience from Irish islander communities for a more sustainable future. The centre piece is a visually stunning sculpture of Skellig Michael, made from Cushendale Irish wool. We are very proud to have been part of Ireland's entry in this prestigious event.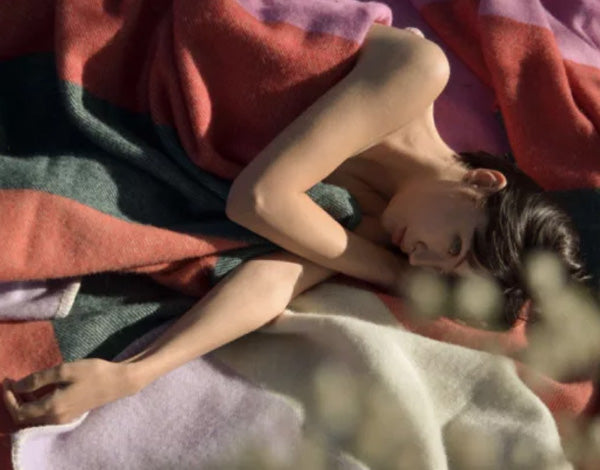 "Touch", Mc Kirwan X Cushendale.
We collaborated with London based Irish abstract artist MC Kirwan to create the ultimate 'comfort blanket'. This project was united by passion, craftsmanship and sustainability, inspired by touch, comfort and nature. It creates awareness and prompts discussion, while also offering beauty and comfort to the world in a sensitive and considered way.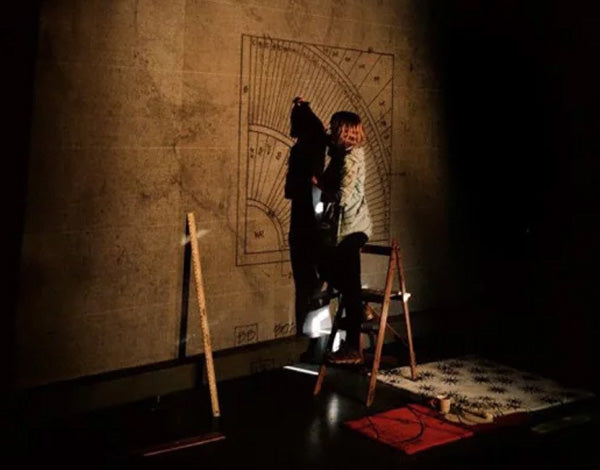 Beauty in a Rug X Ceadogán
Ceadogán Rugmakers have been creating distinctive, design led, custom made rugs and wall hangings for over 30 years, catering to both public and private clients. We collaborate with Ceadogán to create a unique range of vibrant yarn colours for their beautiful pieces.