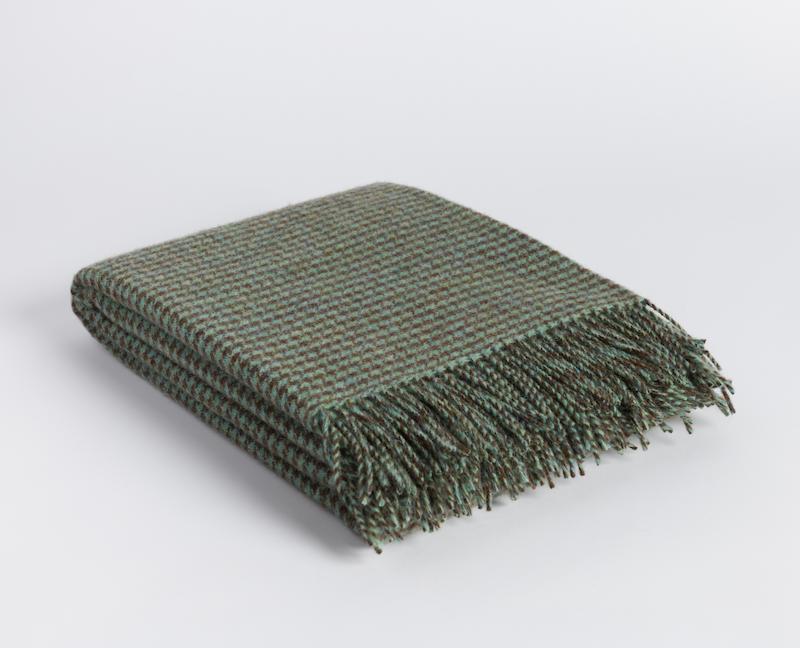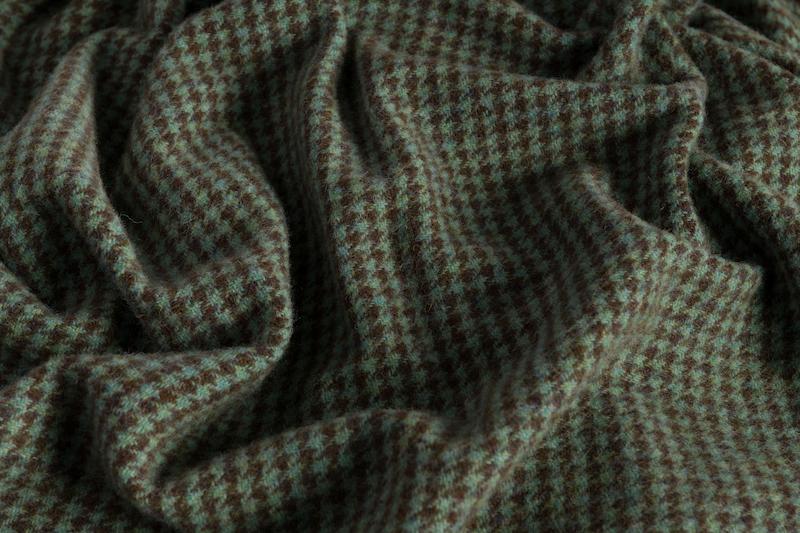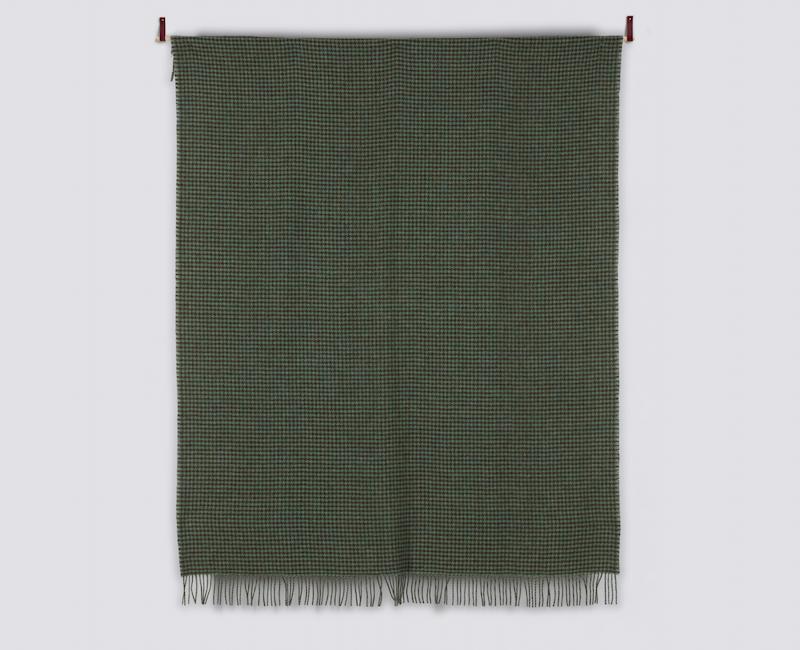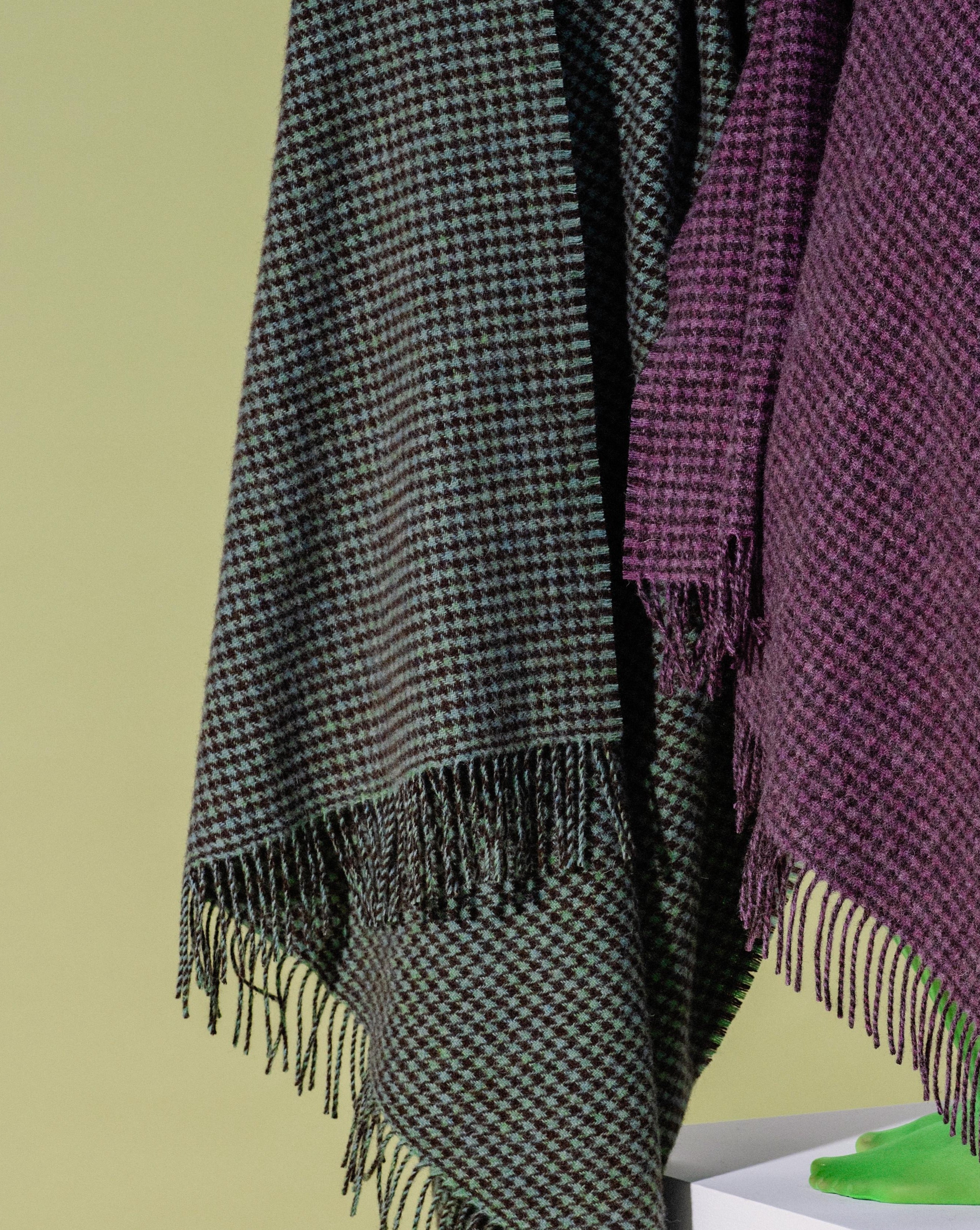 "
"
"
LIMITED EDITION -
Sage


Irish Wool Throw Blanket
Description

LIMITED EDITION

This houndstooth blanket was first designed and made at the mill by Philip in the 1960s when he participated in the Kilkenny Design Workshop (KDW). The portrait photo is of the original blanket which has survivied many summer days on the beach and winters by the fire.

We love it's simplicity, trully timeless design and lifelong generosity of warmth so much that we have recreated a limited run of this blanket. This special blanket is available in Pink Heather (per the original design) and a second version in Jade.

Each blanket is labelled limited edition and comes with a hand-signed card from Philip, a true master of his craft.
DETAILS

YARN: Irish Wool
ORIGIN: The 'Galway' sheep, bred by selected partner farmers in Ireland
COLOUR: A blend of coloured fleece, uniquely dyed at our mill

WEIGHT: 1130g

WEIGHT: Large: 1130g
CUSHENDALE FEEL

Full bodied yet soft to touch
CRAFTED

This textile and yarns have been designed, coloured and created 'from fleece to fabric' by our team of highly skilled makers
---
Made slower for a richer colour and softer feel
Fleece
Fleece dying
Production
Quality check
Final Textile